The domestic CNC drilling and milling machine is mainly used for drilling, chamfering, tapping and light milling of rectangular pipes, plates and structural parts. It can realize continuous work, improve output efficiency, and have high safety performance, workpiece accuracy, and good consistency. We must do daily maintenance of the equipment.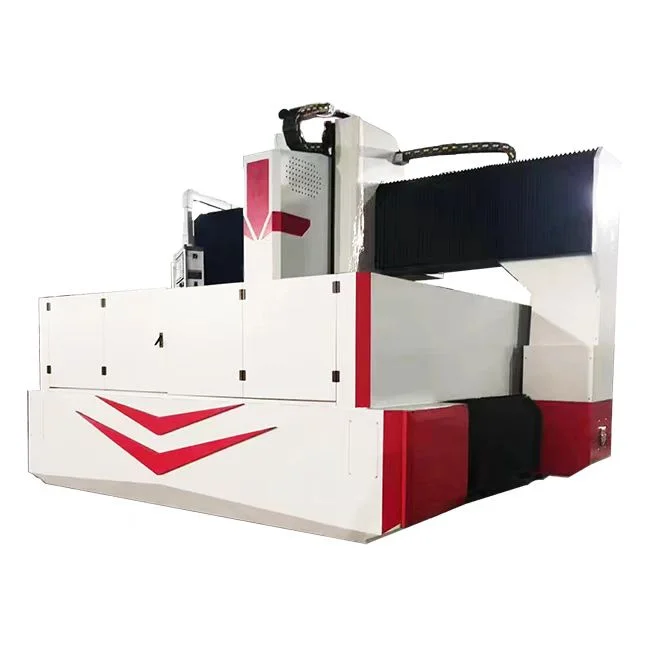 The following points can be referred to:
1、 Daily cleaning, inspection and maintenance
a. Finish working, the staff shall clean the dirt on the workbench and guide rail, ensure that the servo shaft returns to the original position before shutdown.
b. Check the consumption of the lubricating oil tank every day and supplement it in time to ensure that the lubrication between the machine guide rail and the lead screw is good.
c. Timely check the operation of the spindle and hydraulic fixture of the domestic CNC drilling and milling machine every day.
2、 Weekly regular inspection and maintenance
a. Check and adjust the tightness of belt, pressing plate and inlay, and make timely adjustment.
b. Thoroughly clean the machine to ensure that the oil filter and the filter screen of each electrical cabinet are clean.
c. Check whether the sliding block fixing screw, handwheel, workbench support screw, cutter driving mechanism and jacking screw are tightened.
3、 Monthly repair and maintenance
a. Check whether each lubricating oil pipeline is unblocked and whether there is sediment.
b. Clean the chips and oil stains inside the machine tool.
c. Check the performance of all switches and buttons for leakage and poor contact, and timely repair and replace them.
4、 Annual maintenance
a. Clean all filter nozzles, valves and the bottom of the oil tank, and change the oil in time as required.
b. Clean the clutch plate and cooling box, replace the coolant and filter the cooling oil pump.
c. Replace the old lubricating grease of the domestic CNC drilling and milling machine (the machine shall be cleaned before replacement).